Jennifer Hudson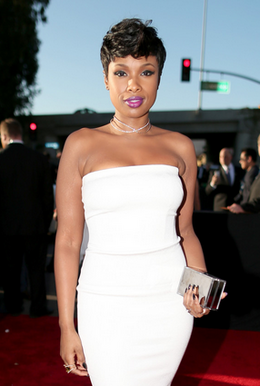 Michelle White, a music therapist and gospel singer, in the FOX television series, Empire.
Early Life
Jennifer Hudson was born in Chicago, Illinois, the third and youngest child of Darnell Donnerson, who died on October 24, 2008, and Samuel Simpson, died in 1999. Hudson was raised as a Baptist in Englewood and she attended Dunbar Vocational High School, from which she graduated in 1999. She credits singers Whitney Houston, Aretha Franklin, and Patti LaBelle as her overall biggest influences and inspiration.
At the age of 7, she got her start in performing by singing with the church choir and doing community theater with the help of her late maternal grandmother, Julia. She enrolled at Langston University but she left after a semester due to homesickness and unhappiness with the weather, and registered at Kennedy–King College.
In January 2002, Hudson signed her first recording contract with Righteous Records, a Chicago-based independent record label. She was released from her five-year contract with Righteous Records so that she could appear on American Idol in 2004.
External Links
Community content is available under
CC-BY-SA
unless otherwise noted.